EmbraceRF FaceTite Skin Tightening in Beverly Hills
Parsa M.D. has introduced a non-surgical procedure from EmbraceRF FaceTite that has revolutionized skin tightening. The skin experts at Parsa M.D. use their extensive experience to deliver results that can rejuvenate skin that has been prematurely aged by overexposure to sunlight, health problems and weight fluctuations. If you would like a non-surgical alternative to a facelift or neck lift, EmbraceRF FaceTite may provide a viable solution in Beverly Hills.
"I've been looking at procedures for my lower face and neck, which seems to have 'fallen down'. Options were either too extreme, or, on the other hand, with minimal results. I was tired of going in for short term solutions, EmbraceRF offered me a natural looking lift, to both my face and spirit. I am so grateful!"
– WENDY, AGE 52
What is EmbraceRF FaceTite?
The team at Parsa M.D. can perform the EmbraceRF FaceTite procedure while you relax at his Beverly Hills offices. The procedure is carried out under local anesthetic. A tumescent anesthetic is also used during the procedure to prepare the treatment area. Once treatment begins, a small incision about the size of a needle head is made, which allows to place the FaceTite Fractora cannula under the skin in order to use RFAL energy to work on carefully targeted tissue.
What is FaceTite + Morpheus8?
EmbraceRF FaceTite is accompanied by the innovative Morpheus8, which allows our skin rejuvenation experts to target subdermal fat. Morpheus8 is a subdermal adipose remodeling device (SARD) which adds another tool to compliment Parsa M.D. specialists' already extensive list of skills. When you trust the Parsa M.D. team, to provide treatment using the revolutionary EmbraceRF FaceTite technology at our Beverly Hills offices, you are placing your care in the hands of highly trained skin rejuvenation specialists.
Human skin is conditioned to sag – especially in areas such as the chin and jawline. The specialists at Parsa M.D. use EmbraceRF FaceTite to turn back the clock for patients who are suitable for the procedure at our Beverly Hills offices. Rejuvenation has never been easier than with FaceTite. This procedure can target the upper layers of the skin as well as the deeper tissues for better results overall for the patient. Parsa M.D. expert may suggest liposuction for certain patients as a combined treatment option. Areas such as the nasolabial folds, cheeks, brow line, forehead and jawline are treated using FaceTite.
Patients who need a solution with a shorter recovery time should consider FaceTite from Parsa M.D.. Most patients experience a recovery time of no longer than 24 hours. In rare cases, patients have reported swelling that continues for up to 10 days. The treatment is non-surgical and can produce spectacular results for patients. If you have loose or sagging skin, a consultation with one of the Parsa M.D. specialists will allow you to discover whether or not FaceTite is the right approach for your needs.
If you are interested in EmbraceRF FaceTite, reach out to the Parsa M.D. skin rejuvenation experts at our Beverly Hills offices today.
FaceTite FAQs from Parsa M.D.
Before and After
PHOTOS COURTESY: DR. P. ROVATTI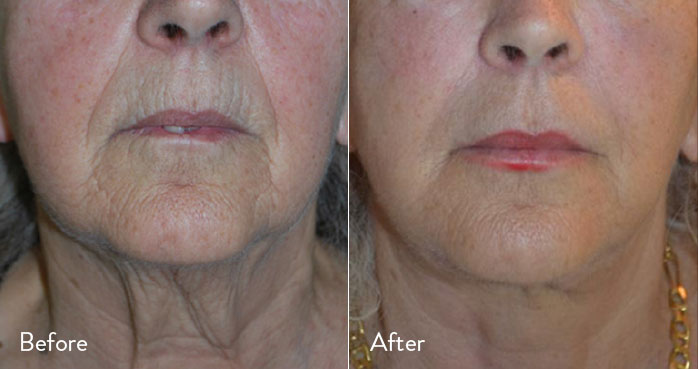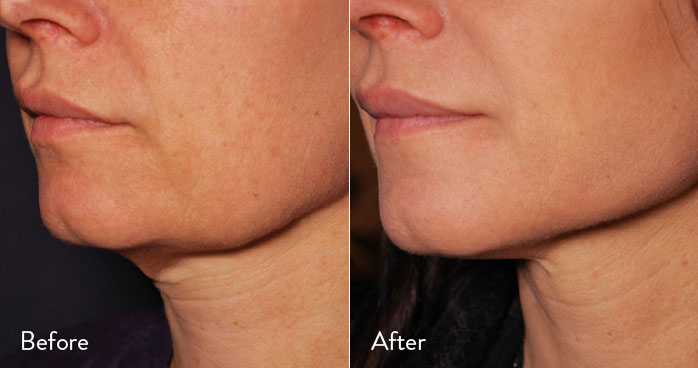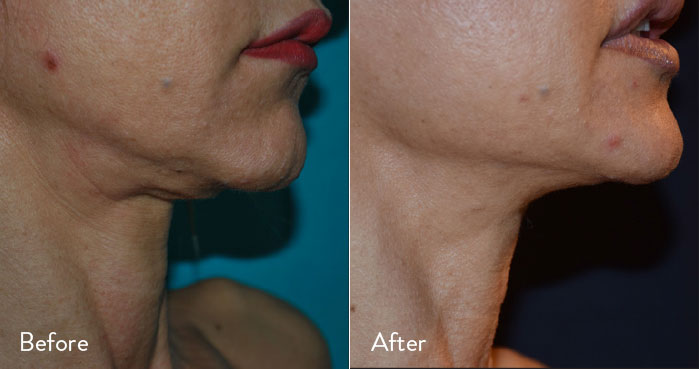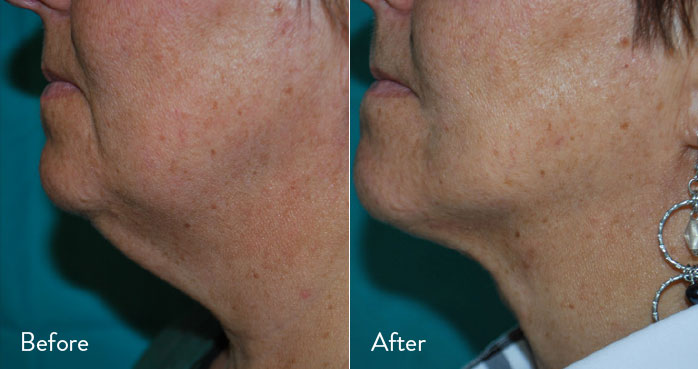 PHOTOS COURTESY: DR. P. ROVATTI